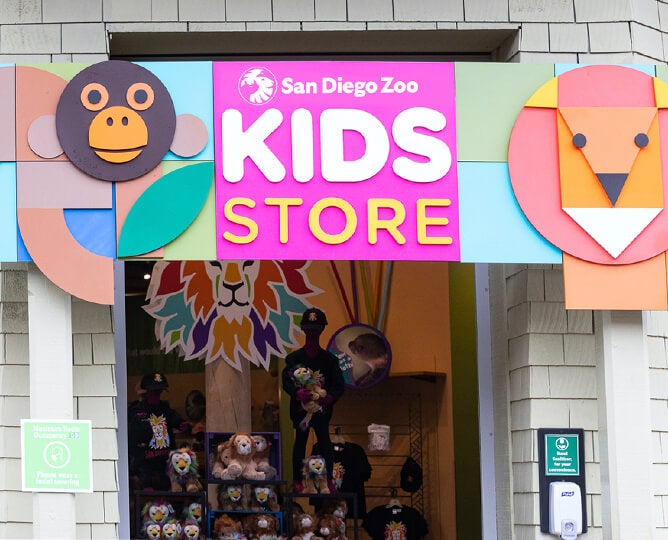 San Diego Zoo Kids Store
Check out our Zagat-rated Kids Store for gifts, snacks, sundries, fashion, hats, T-shirts, books, toys, plush animals, and more!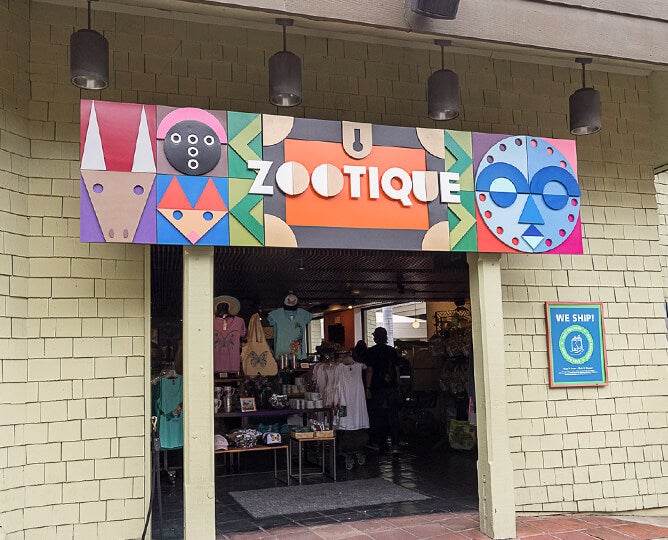 Zootique
International gifts, unique handcrafted items from around the world, gourmet foods, fashion, hats, jewelry, and much more!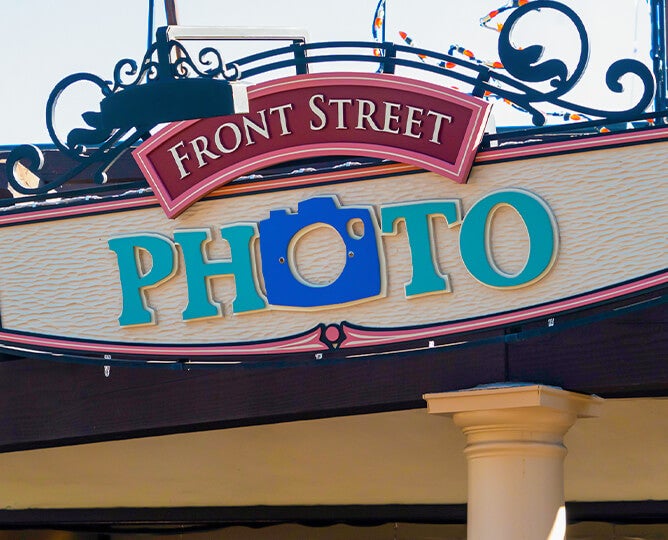 Front Street Photos
Visit our Front Street Photo location and pick up your souvenir photo, magnet, and CD!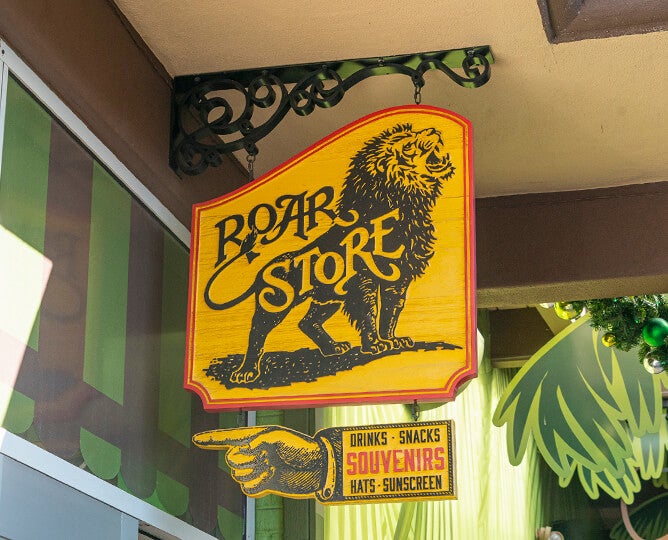 Roar Store
Everything you need to start your day! Hats, sunglasses, sunscreen, and so much more.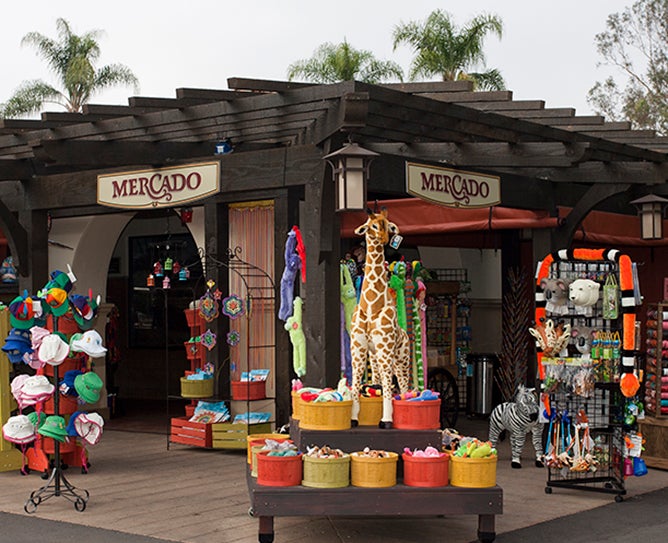 Mercado
Discover a one-stop shop for all things reptile, plus a wide assortment of souvenirs, toys, plush animals, hats, soft drinks, water, ice cream novelties, and more!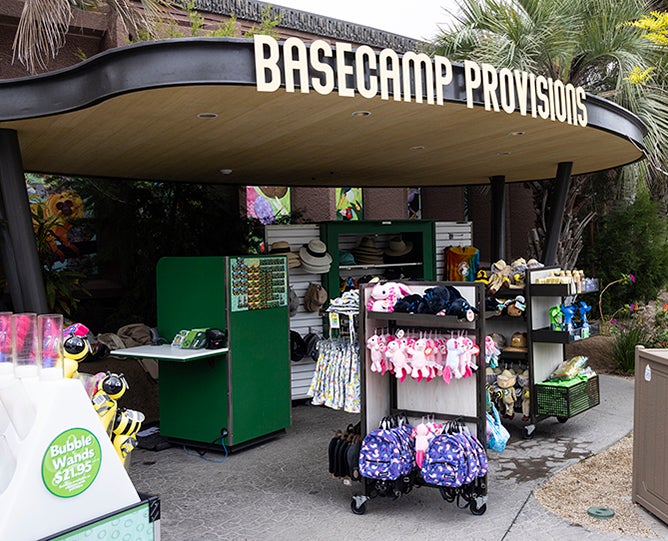 Basecamp Provisions
Location: Wildlife Explorers Basecamp
Explorers can stock up on essentials, or add one-of-a kind souvenirs to their collection—with shirts, hats, bubble wands, plush animals, and more.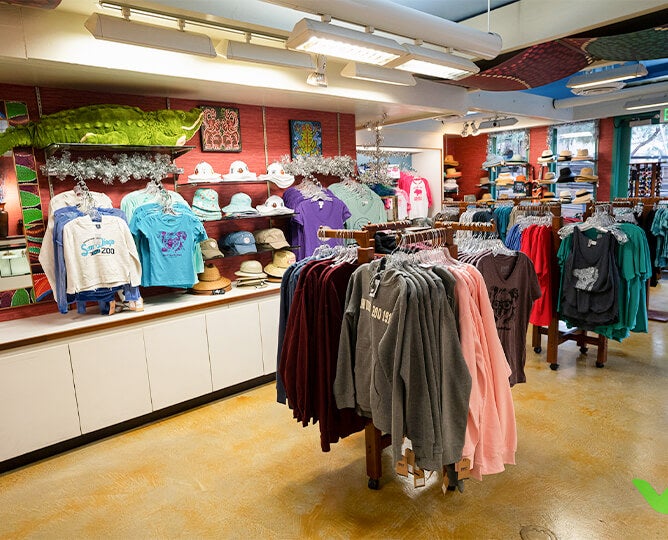 Sydney's Shoppe
From the Land Down Under—exclusive koala and friends-themed gifts and souvenirs!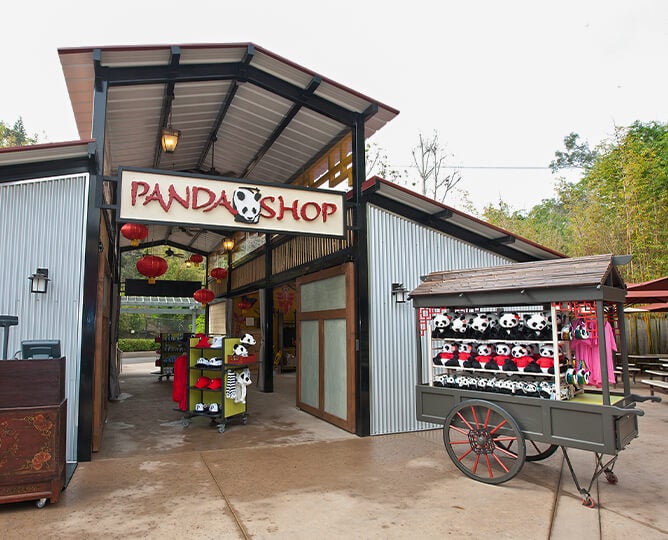 Panda Shop
All things panda—and MORE!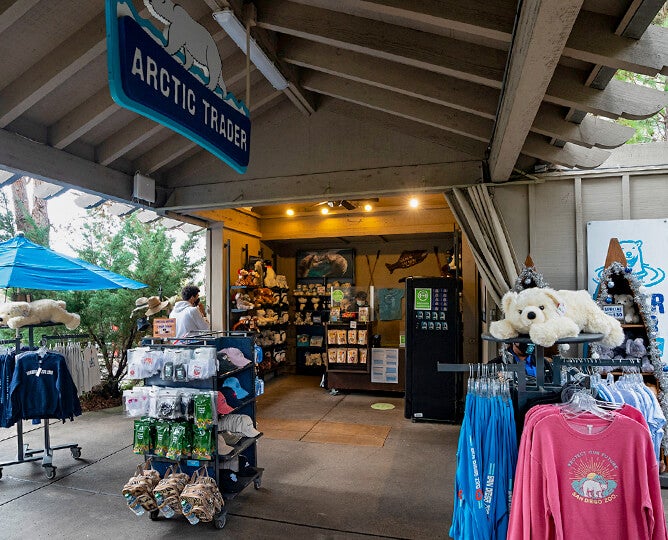 Arctic Trader
Location: Northern Frontier
"Cool" polar bear gifts and souvenirs!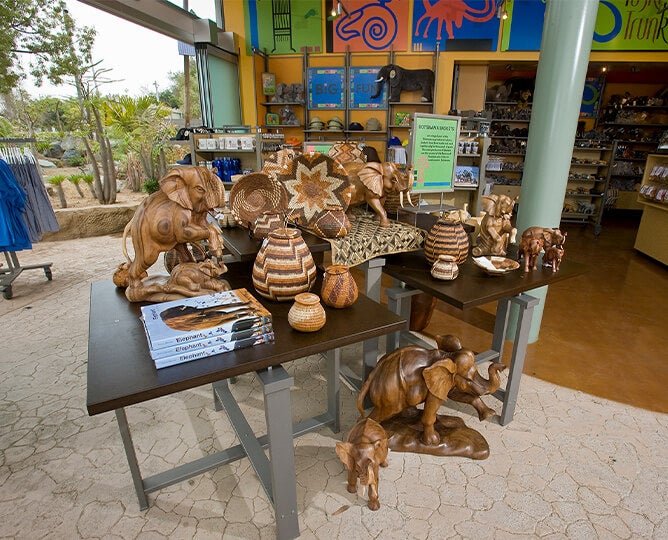 Tusker's Trunk
Location: Elephant Odyssey
Elephant gifts by the trunkful!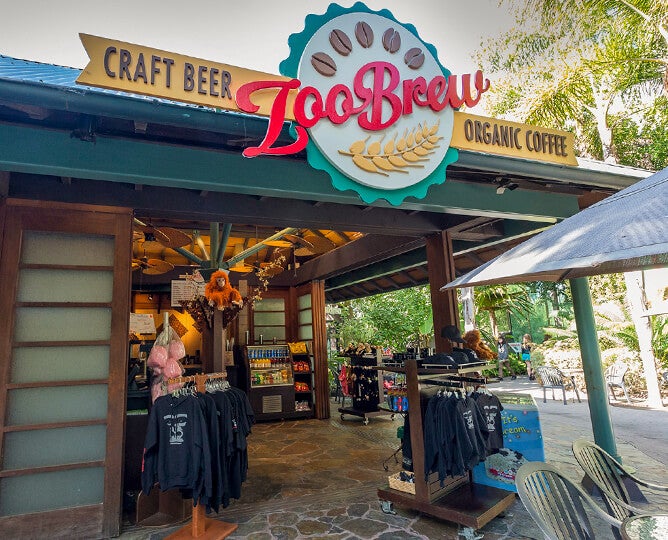 Zoo Brew
Located halfway down Treetops Way, Zoo Brew has Monkey Trails-themed gifts, apparel, and souvenirs. You can also find locally brewed draft beer, specialty coffee drinks, mini doughnuts, and popcorn!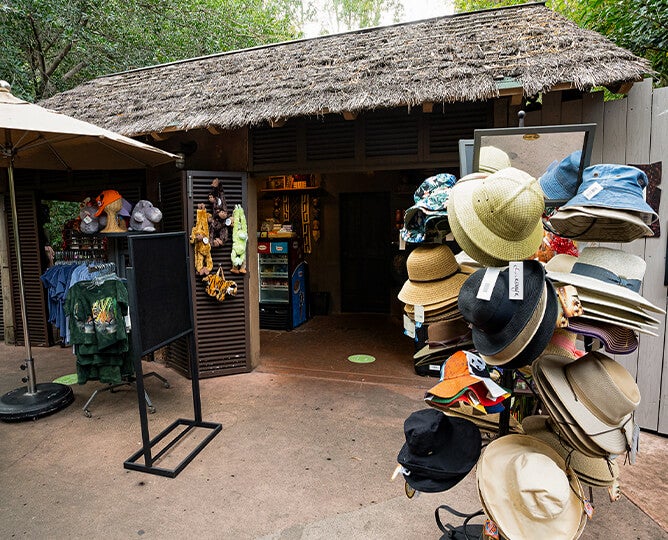 Ituri Forest Outpost
Fun and unusual items with an African theme.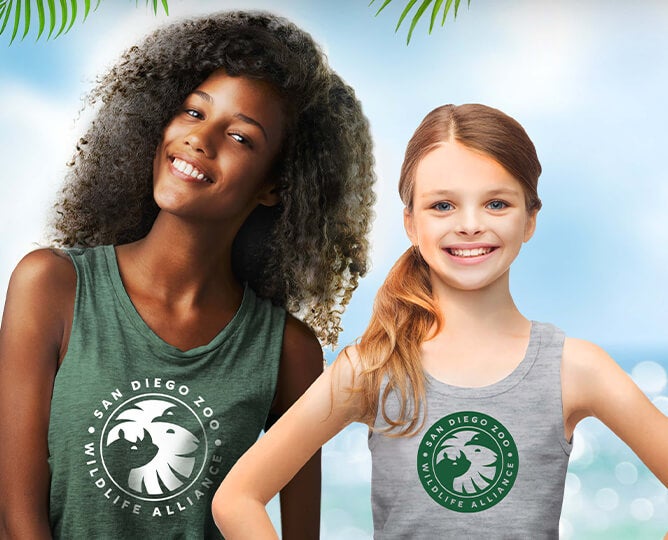 ShopZoo.com
Your online store for wild gifts and souvenirs from the San Diego Zoo and Safari Park.