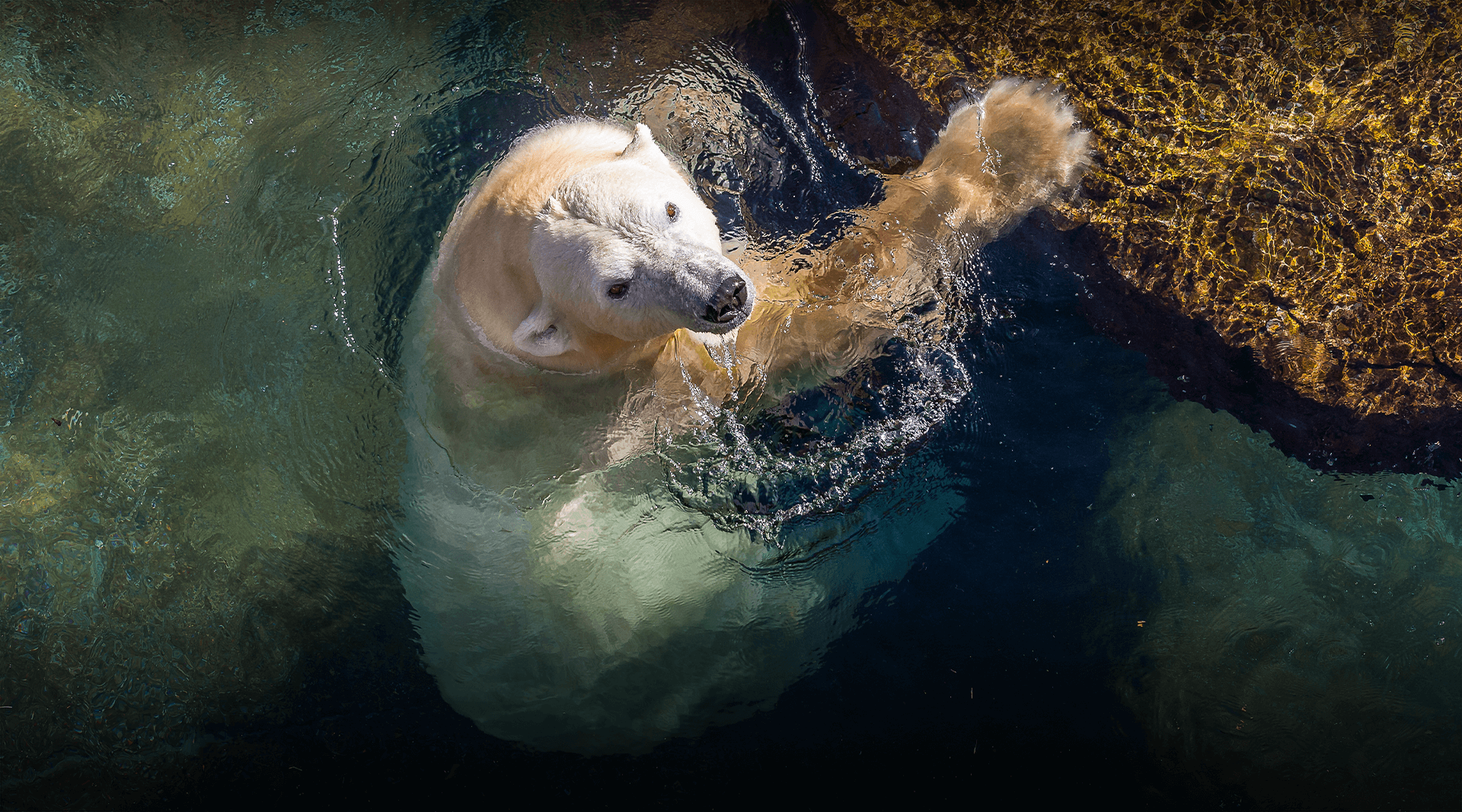 Bringing Wildlife into Your Home
We're Here Together
Stay Connected with the Animals
We are grateful for our essential staff on grounds at both parks, dedicated to ensuring the wildlife in our care continues to thrive. The urgent nature of our work to save species is unchanged. Species will continue to disappear from the planet at an accelerated rate if we do not remain steadfast in fulfilling our mission.
To support us during this challenging time, a tax-deductible donation or purchase from our Shopzoo site will make a meaningful difference for wildlife.
San Diego Zoo Wildlife Alliance takes its role as a leader for the larger San Diego community seriously. We understand the trust our audiences have placed in us over the past 105 years. To serve our community responsibly, we have put the interests of our employees, our guests, and the wildlife in our care at the forefront of our approach at this unprecedented time in our history. 
Virtual Visits to the San Diego Zoo and Safari Park!
We are looking forward to welcoming you back to the Zoo and Safari Park—and even when you aren't here, you can still stay connected with virtual visits anytime you want!
Wildlife Cams
From their habitat to yours, these livestreaming cams provide views of wildlife as they explore, eat, swing, pounce, groom, and play through their day. Catch all the action!
Zoom Backgrounds
Next time you're in an online meeting via Zoom, why not have some of our most beloved animals looking over your shoulder? These "wild and fun" Zoom backgrounds—featuring hippos, koalas, rhinos, platypuses, polar bears, elephants, giraffes, and other species—are available for download as part of our We're Here Together campaign. Which one will join your next meeting? 
San Diego Zoo Kids
Kids can jump into the world of wildlife with every visit to San Diego Zoo Kids. This family friendly website is jam-packed with videos and information about animals, fun stories, hands-on activities, and games. In our newest activity, follow along with story artist David Derrick as he draws a realistic tiger.
San Diego Zoo Kids Corner
The San Diego Zoo is bringing the Zoo to you, through San Diego Zoo Kids Corner! In each episode, you'll be taken on a fun and wild adventure to learn more about animals and their lifestyles. Every week, Dr. Zoolittle, Roberta the Zebra, and a cast of cool characters will be sharing stories, jokes, poems, songs, and interesting facts about wildlife. They will also show you their favorite magic tricks, cook yummy treats, lead you through science experiments, and demonstrate how to make special crafts. Make sure to catch all 16 episodes!
Watch Wildlife Stories on YouTube
Anyone can tune into YouTube to view our heartwarming, educational, and fun animal videos.
San Diego Zoo Wildlife Alliance Stories
This free digital version of our popular San Diego Zoo Wildlife Journal magazine features fascinating stories about wildlife and ongoing conservation projects. New articles are posted each week!
San Diego Zoo Wildlife Alliance Animals & Plants
With detailed information, fun trivia, and much more, this website is a user-friendly, A-to-Z guide about favorite animals and plants, as well as fascinating species you may not know.
Stories of Hope and Inspiration
Enjoy heartwarming, true stories from the San Diego Zoo and San Diego Zoo Safari Park without leaving your house, in author Georgeanne Irvine's award-winning Hope and Inspiration collection of children's books, published by San Diego Zoo Wildlife Alliance Press.
Educational Resources
Learn and Play at Home
We have many engaging and fun ways to learn about animals, plants, and wildlife conservation at home. Students, parents, and educators can discover a wide variety of online options, from live animal cams, to videos and activities, to lessons and courses designed for different age groups, to resources for research and even participating in citizen science. We invite you to explore these learning opportunities and bring our wildlife into your home, as we navigate these difficult times together!
Get Involved
Help Track Wildlife from the Comfort of Home
Anyone can become a "citizen scientist" and contribute valuable data to conservation researchers by helping to count and identify giraffes and burrowing owls—online from your own couch.